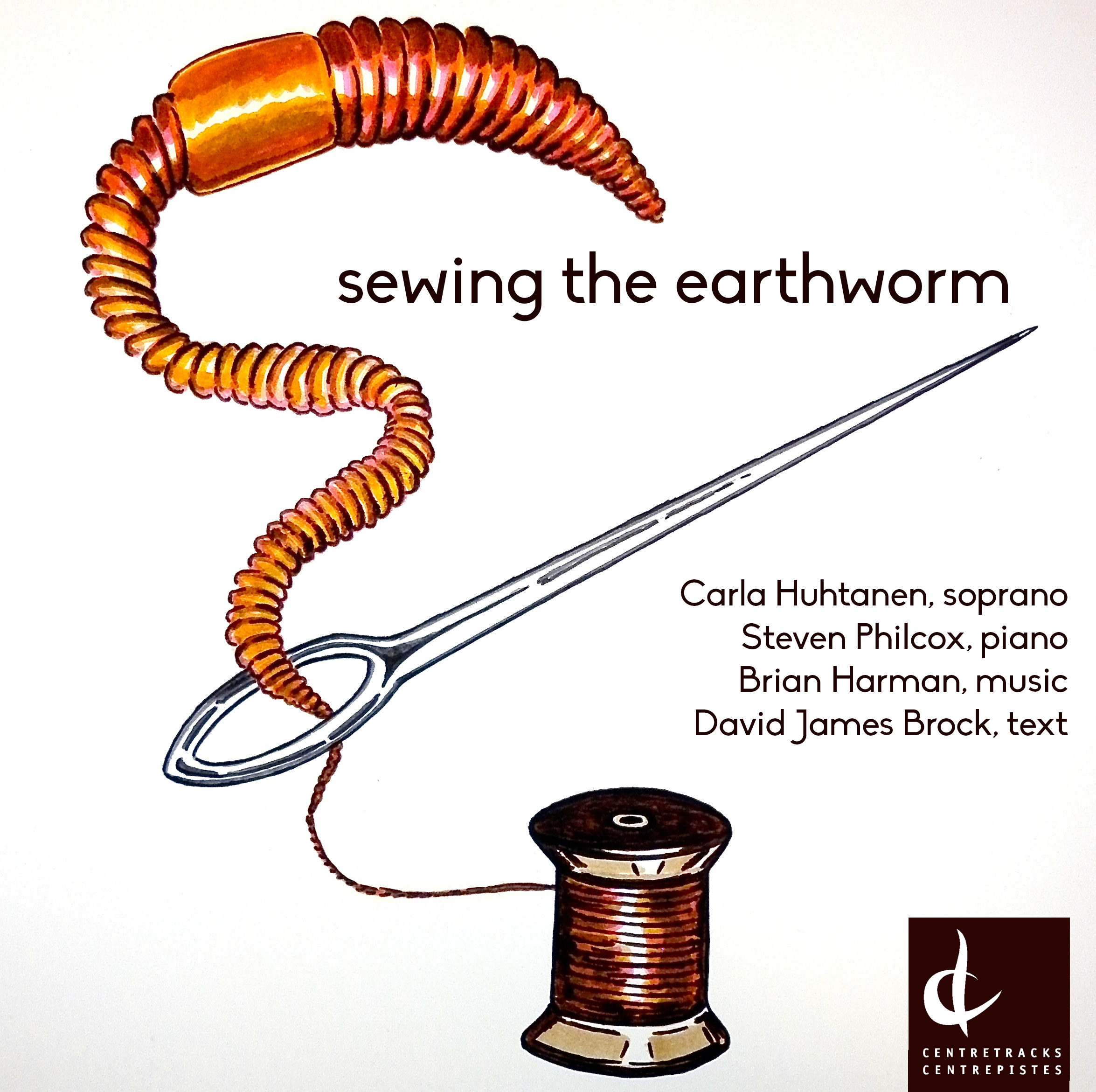 I'm thrilled to announce the upcoming release of Sewing the Earthworm, a song cycle I composed for soprano Carla Huhtanen and pianist Steven Philcox. It was recorded in January for release on Centretracks, and we're throwing a party at the CMC in Toronto to celebrate!
The cycle will be available for download on iTunes on April 14, 2015. Click here for more information.
Launch Party:
Friday, April 17th
Canadian Music Centre
20 St. Joseph St., Toronto
Doors: 5:00pm
Performance: 5:30pm
See the Facebook event for more information.
The team!
Carla Huhtanen, soprano
Steven Philcox, piano
Brian Harman, music
David Brock, text
John Gray, engineer
Paul Vermeersch, cover art